Unlock the deepest level of fasting
ProLon Fasting Mimicking Diet triggers "autophagy," your body's natural way of cleaning house.
Your cells clean and recycle old and damaged parts, resulting in a profound benefit — cellular rejuvenation.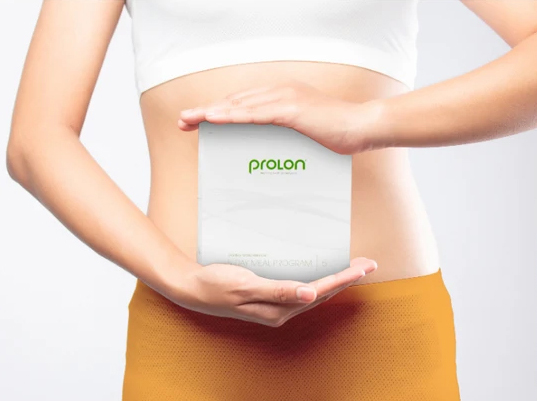 The ProLon Fasting Mimicking Diet is the first and only meal program that has gone through clinical trials at the University of Southern California and been patented for its healthy-aging effects!  This 5-day meal program provides scientifically researched micro- and macro-nutrients in precise quantities and combinations that nourish you, but are not recognized as food by your body and therefore mimics a fasting state!
MEET THE CREATOR OF THE FMD
Dr. Valter Longo, Ph.D
Dr. Valter Longo is the Director of the Longevity Institute at the University of Southern California. He is the grandfather of the science of fasting and was named by TIME among the top 50 most influential people in Health.
For the Fasting Mimicking Diet® (FMD), Prof. Longo was awarded the first patent in history for 'Promoting Longevity and Healthspan'. He discovered first how cells sense food and then devised the fasting mimicking formulation, and finally conducted mouse and human trials to test the health benefits of the Fasting Mimicking Diet (FMD).
Unlock the deepest level of fasting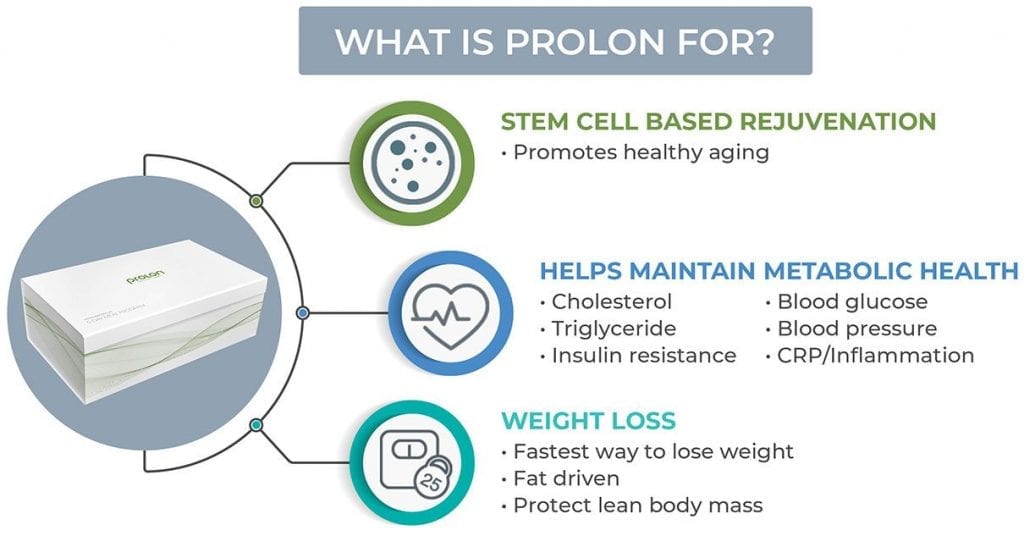 IGF-1
IGF-1, marker associated with aging and increased risk of cancer in mid-aged adults, was reduced by 13%

Stem Cells
A transient, major, and physiologically meaningful significant elevation of stem cell/regenerative markers was also observed.
C-Reactive Protein
C-reactive protein (CRP) levels decreased from 1.1 mg/L to 1.0 mg/L after participants had resumed their normal diet for 5-8 days after cycle 3

Body Weight
Weight loss came mostly from abdominal fat. Participants lost an average of 5 lbs.
Blood Pressure
Systolic and diastolic blood pressure was reduced from 118 to 113.5 mm Hg (systolic) and 75.7 to 72.6 mm Hg (diastolic)

Cholesterol
Total cholesterol was reduced over 10 mg/dl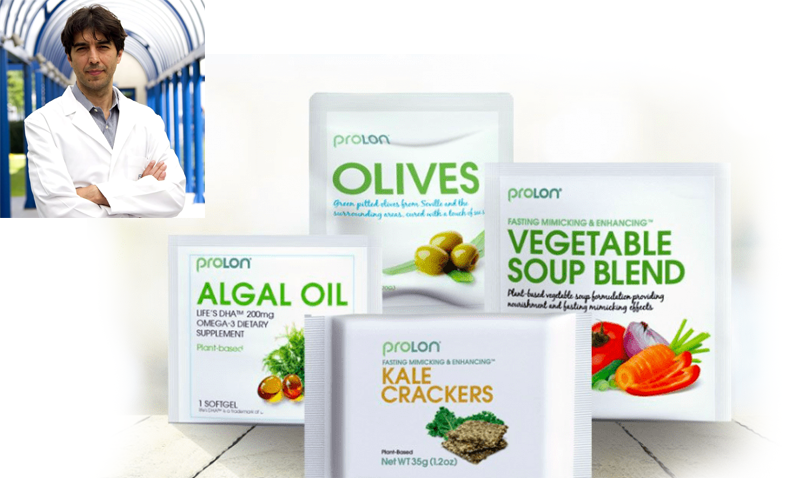 ProLon® is the first Fasting Mimicking Diet™
INVENTOR OF THE FASTING MIMICKING DIET®
Biogerontologist and cell biologist, he is known for his studies on the role of starvation and nutrient response genes on cellular protection aging and diseases and for proposing that longevity is regulated by similar genes and mechanisms in many eukaryotes.
Currently professor at the USC Davis School of Gerontology with a joint appointment in the department of Biological Sciences as well as serving as the director of the USC Longevity Institute.
The ProLon Fasting Mimicking Diet is the only dietary program patented for promoting regeneration, longevity and health-span
ProLon® is the first Fasting Mimicking Diet™ (FMD™) developed to provide the beneficial effects of fasting including stem cell-based rejuvenation, maintain healthy metabolic markers, and cause quick abdominal fat loss.
The fasting mimicking period is made safe and pleasant because ProLon® contains plant-based soups, bars, crackers, olives, drinks, and supplements in a proprietary 5-day dietary program. It is based on innovative research carried out at two of the world's leading centers for biomedical and longevity research located at the University of Southern California (USC), the Longevity Institute and the Diabetes and Obesity Research Institute.
We hear from thousands of customers around the world who write in to tell us about their ProLon experience—and the impact it has had on their life.